A Woman Saved Blog | AWS Christian Mag-ezine
The "A Woman Saved" Blog has editorial and op-ed posts about announcements, writing, and response from a Christian perspective.
(All submissions for the blog must go through Submissions.)
full course
Easy Tools for Christian Writers to Manage Social Media Content
I am sure that everyone knows about the most common social media tools that handle several networks like Facebook, Twitter, Pinterest, LinkedIn, and Google+:
You know, Hootsuite, Buffer, SproutSocial…
However, I've compiled a short list of five tools for Christian writers, which are my top picks.  They have unique features, handle many networks, and are affordable to distribute and manage social media content.

Social Oomph has too many features to list.  Literally, you can do almost anything like "Self-destructing (Time-limited) Twitter Tweets and Facebook Posts."  You can check out the full feature list right on their front page.  Plus, you can't beat the upgrade price for what you get.
The negatives are that I am not crazy about the interface and unfortunately, they are not my first choice because I have experienced glitches with the posting I tried on three separate occasions (e.g. Little things such as:  when I paused the posts and then restarted them later, but the posting never continued or when I created posts with images, but the images never posted.).  However, when I think about this, it may have been because I was using the trial.
Nevertheless, Social Oomph is definitely a great choice among social media tools.   If you have to distribute a lot of content, it may work for you.
If you need to manage social media content because you distribute to several networks, DoSocial is another great option with useful features: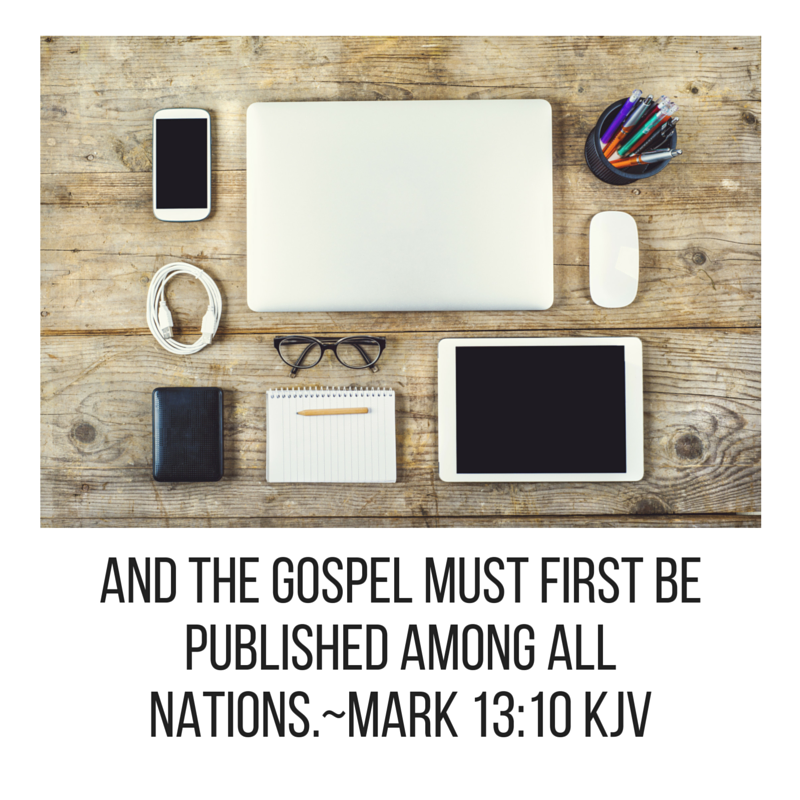 IDENTITIES:

  If you have more than one company to manage, this feature will work well for you.  For each company, you can create several channels for that company.

SCHEDULING POSTS:

  Pro option only
MULTIPLE NETWORK POSTING:  Twitters, Facebook Profiles, Facebook Pages, LinkedIn Profile, LinkedIn Companies, and Tumblr

STATISTICS:

  Shows follower counts per network profile and Sharesly stats.
TRENDING CONTENT: Pro option only
CONTENT CURATION: Thank you Genius, whoever it was that started this idea. Pull RSS feeds and post automatically or as desired.  Yes, other social media tools pull feeds, but you cannot control them.  Wouldn't it be nice to choose what you want to publish from the feed?  I like finding smart tools for Christian writers.  This option is so unbelievably convenient for those who want to pull their own blog feed into the interface and post from it.  I personally think all social media management tools should include a feature like this by default.
FACEBOOK TABS:  Add a tab to your FB page containing Twitter tweets.
SHARESLY:  Using Sharesly allows you to add a special suggestion that will show up on the page that you posted.  For instance, someone clicks on your link and visits it and they will see a small window that makes a suggestion to another post.

CHAT SUPPORT:

 Click for help right from within your dashboard.
The Facebook Tab, Tumblr, and Sharesly features are unique, which you won't find with many of the content distribution services out there.  DoSocial is also mobile-friendly and has chat within the account.  Furthermore, "You Can Now Add Tracking to Your Sharesly Pages."
This social media tool has many features to distribute content easily.  I say easily because the interface is easy to navigate.  In fact, I noticed that Postcron was easy before I realized it was part of their motto.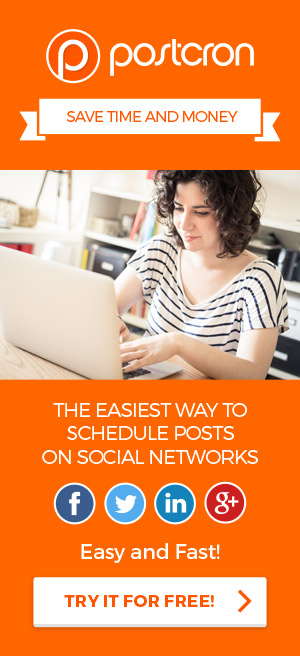 Here's a list of their amazing features:
SCHEDULING POSTS:

  Schedule posts at any time or by predefined publishing times.   If you add images, you can pull them from your computer, Facebook, Instagram, Dropbox, Google, or a URL.   You can also add multiple images.

AUTOMATE/MULTIPLY POSTS:  Tired of scheduling posts over and over again?  Then multiply your posts.  After you schedule a post in your account, you have the option to multiply that post by defining the number of times (under 21 times) and the number of days to publish between each time.  This is their automation tool, which many of us desperately need to cut down on our scheduling time. See Fig. A
PREDEFINED PUBLISHING TIMES:  You can also predefine the perfect publishing times that you prefer for each social network profile.
BULK SCHEDULING:  Pro option only.  Upload a CSV file of your ready-made posts.
MULTIPLE NETWORK POSTING: Freely post to all these networks:  Twitter, Facebook Profiles, Facebook Pages, Facebook Events, Facebook Groups, LinkedIn Profile, LinkedIn Company Pages, Google+ Business Pages, Pinterest
GROUP POSTING: This means you can create a default posting group such as post to the Facebook Page and LinkedIn Page only.
CONTENT RECOMMENDATIONS: Pro option only.  Simply type in a keyword and it will pull content for you to choose.  This is another one of those useful tools for Christian writers who do not write frequently and would like to post other people's content.  I had to do this right after I had a baby.
TEAM MEMBERS:  Add more people to your account to post with you.

WATERMARKING IMAGES:

  Pro option only. This feature allows you to auto-watermark all images that you schedule.  I am unaware of any other affordable social media tools that offer this feature, but it is another one of those convenient tools for Christian writers who post their own images.
CHAT SUPPORT:  Getting help is as simple as a click of a button.  A chat box slides open where you can easily ask a question or leave a message from within your dashboard.
If you would like to upgrade, or are currently on a budget, Postcron is highly affordable for all the great features they offer.  Plus, they'll give you 10% off if you use the coupon AWSMAG.

Are you struggling with social media engagement and want to expand your reach? PostPlanner might be the social media distribution service for you. PostPlanner has upgraded their platform and features.
SCHEDULING POSTS:

 Connect to Facebook and Twitter, but Pinterest and other networks should be available soon.  They also have connections to special features.

SPECIAL FEATURES:

 Connect to your Canva account to easily pull images. You can also set up a Sharebar, similar to Sharesly, which works like an advertisement for you on someone else's website. When you share a post, you have the option to activate your Sharebar on that link. If someone clicks that link to an article on some site called myarticleyouwant2read.com, your Sharebar will be at the top of the page. This is a really simple and extremely, affordable form of advertising for Christian writers that will run you $15.00 a month.

CONTENT RECOMMENDATIONS:

 Pull viral photos from the Facebook network by typing a keyword or hashtag. You can also get status recommendations that ask questions, make statements, or post famous quotes. You can also pull top articles from around the web and by engagement rating. If you are short on content, you should be able to get a lot of fillers through PostPlanner.

ANALYTICS:

 This shows the engagement numbers.

CONTENT RECYCLING:

 This is PostPlanner's automation tool. You can set posts to automatically recycle the content.

PLUS POSTPLANNER ALSO HAS THESE FEATURES AS WELL:

Team Members, Multiple Network Posting, Group Posting, and Predefined Publishing Times
I recommend PostPlanner for Christian Writers who want to increase their Facebook growth and engagement because PostPlanner seems to have a plethora of options for content ideas.
All four of the above services are easy, but CoSchedule is by far the easiest, especially if you have a WordPress blog and are willing to spend $15 or more a month.  While you schedule your posts and events in WordPress, you can also enable them to publish to your social networks through the CoSchedule plugin.
The features they provide are:
An Editorial Marketing Calendar

Social Media Scheduling

Team Calendars

Posting to Facebook, Twitter, Google+, Pinterest, and LinkedIn

Integrations

Drag and Drop Content Editor

Drip Campaigns

A Headline Analyzer (Built right into the calendar.)

Plus color-coded tasks, events, notes, and more.
CoSchedule is also adding automation.  Unfortunately, it is at a hefty and unreasonable price of $60 a month.  Nevertheless, for $15 you get some truly great options to distribute your social media content.  Plus, if you want to automate your twitter, you can always add SocialOomph at a lower rate or choose Postcron at the best rate of $9.99 a month (including your additional AWSMAG discount) and multiply all your posts. Or choose PostPlanner and recycle your posts and use their Sharebar for cheap advertising.
If I had one request for these content distribution services, and I think writers would agree, I would say, "Can I get a mobile app with that?" 
Editorial 12/16/2015